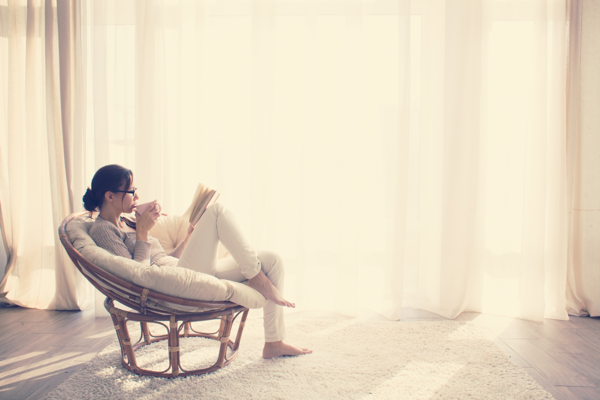 Generating leads online — and converting them — is probably more about context than anything else. You have to show the right people the right offer at the right time. Mix in a "wrong" at any point in that process and your air-tight sales funnel starts leaking like a sieve.
You work hard to get people onto your website using things like paid advertising or social media or email. What we'll talk about today is where you should send them (hint: a landing page!), why you should send them and a landing page optimization strategy.
What is a Landing Page?
During every waking hour of every day we all receive a continuous barrage of outside stimuli competing for our attention. We are constantly filtering and making decisions about what it is we'll pay attention to at any given moment. Your website's homepage is a lot like that. It's a clearing house, the top of the funnel. It's a place where you throw a lot of stuff against the wall to see what sticks — and to whom.
On the other hand, a Landing Page is more like that quiet space in your home. The room with the big comfy lounge chair, your favorite beverage on the side table, good lighting and — most importantly — a door. This is the place where you can bring whatever reading material has caught your interest today, close the door, sit down and really concentrate on what you are reading.
What does this mean in practical terms?
A Landing Page only needs to meet two basic criteria:
A Landing Page should have one goal. You decide what that goal is, but the key is that there will be one single action you want the visitor to take when they arrive at a landing page. Usually, that action involves submitting a form of some kind so you can gather information about the visitor.
What the visitor finds on your Landing Page should be what they expected to find. Are you delivering what you promised when that person decided to click your link? Are you using the same message and tone and even design on the Landing Page that you used to compel them to click?
What Should Your Landing Page Include … And Not Include
Most Landing Pages will include these five components:
Title
Subtitle
Compelling text
Social share buttons
A form
Title and Subtitle. Remember to match the message from the source of the click. You may even want to use the same wording in your title as you did at the link source. The visitor should immediately recognize that they are in the right place … and that they are in the place they expected to be.
Compelling text. Brief is usually better. Include an introductory paragraph, followed perhaps by three bullet points describing the main benefits and conclude with a call to action.
Social share buttons. You certainly don't have to include these, but it is always nice to give people an easy way to share your content.
A Form. How much information you ask for here should be based on the value of your offer. At the very least you should require an email address and maybe a first name. Give some thought to what information will be of the most benefit to you and then ask for it. You don't have to make all the form fields required but as the value of the offer goes up you should ask for and require more details from the prospect.
What NOT to Include. Remember the door to our cozy reading room? The way you shut that door on your website is to NOT include your main navigation in your landing page template. You do not want to lock that door and imprison them so include a link back to your homepage if they click on your logo or header section of the page. Otherwise, you want to do everything you can to keep them inside your virtual quiet space.
Let's sum this up with three offerings of wisdom:
Don't send people to your website's Homepage when you're making an offer.
Make sure your Landing Page has a single goal.
Deliver what you promise when people click on your links.
About Deborah Young
Deborah is a reformed tennis bum and inbound marketing strategist whose main professional purpose is to support local business owners, experts and entrepreneurs by helping them understand the impact and importance of online marketing. She is one happy camper when she can help clients be more visible on the Internet, increase their own customer base and become more profitable. How can she help you?
Topics: Lead Generation