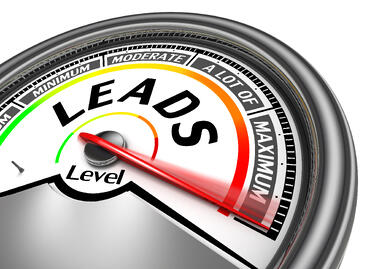 Your business website is the hub of your online presence (at least, it should be!) and that makes it the ideal forum for generating SEO leads — that is people who originally find your site because it shows up in the organic (free) results when they search on Google or other search engines. Generating leads is a two-step process. First, you must help people find and visit your website. After they arrive they need a good reason to begin a conversation — usually by submitting a form that includes their email address. Once they begin the conversation your website visitor has officially become a lead. So, let's talk a little about how to help people find your website and then we'll look at how to turn that website visitor into a lead.
Content Creation and Website Optimization
People will want to read great content but how do they discover it among the vast offerings on the internet? This is a little like the chicken and egg … which comes first? In practical application, it's more a tandem effort.
Content Creation
Messaging. When people come to your website is it immediately obvious to them what your site is all about? Will they know what to do next — and why they should do it with your business?
Educate and Offer Value. What's in it for them? For starters, think about some of the most common questions you hear about your company or products, then create compelling content that answers those questions. And don't forget, most people are NOT ready to buy when they first visit your website. So also keep in mind what questions people ask at different points in the process and create some content for people in each stage of your sales funnel.
Quality Content. Ultimately you want a large library of content on your website but as search engines get smarter and buyers get more selective it's even more important that what content you do have is quality content:
Write what you know. You're the expert! Let people see that through your content.
Post unique content. It's your website; the content should be yours as well. Both people and search engines will appreciate it.
Keep it current. Be sure you're talking about things that are important NOW. Freshen up old blog posts with updates. Be sure your "news" section doesn't have outdated items — especially if it shows up on your home page.
Website Optimization
Before people find your website they look for it — or, more precisely, they look for something you talk about on your website. So, think about what words or phrases (keywords) they might use in their search and put them in your content. Careful though. You want to use keywords as often as necessary on a given page — but don't get crazy. Search engines do not appreciate keyword stuffing. So, how much is enough?
Include a keyword in important page elements like the title, the text within the body of the content, and the page URL — but be sure you don't use them out of context within the body content.
Use a primary keyword on each page. You can use other keywords on the page but by making one your primary focus you increase the page's authority with search engines like Google.
Write for your audience first, search engines second. Write your content first and then optimize it for search. If you write for search engines first humans will recognize that — and they won't like it.
Website Conversion: Calls to Action
Now that you have a website visitor you don't want them to leave without providing a way for you to contact them. Hopefully you've made it obvious what your site is all about — but unless you give them guidance, website visitors won't become SEO leads. Now you have to tell them what to do using Calls to Action (CTAs):
Make it clickable. Not only should it be clickable; it should look clickable. Create a button or add a hover effect to an image or some other page element.
Keep it simple. This is one time where less is more. Make a clear and simple offer.
Big and bold. Make them stand out from other elements on the page — but don't get carried away.
And where does your CTA take people? To a Landing Page, which provides more details about your offer and a form they can submit in order to receive it. At a minimum the form should require a valid email address.
There you have it. Take these tips and run with them to improve your online presence, convert more visitors to leads and grow your business.
Until next time ....
About Deborah Young
Deborah is a reformed tennis bum and inbound marketing strategist whose main professional purpose is to support local business owners, experts and entrepreneurs by helping them understand the impact and importance of online marketing. She is one happy camper when she can help clients be more visible on the Internet, increase their own customer base and become more profitable. How can she help you?
Topics: Website Optimization, Lead Generation