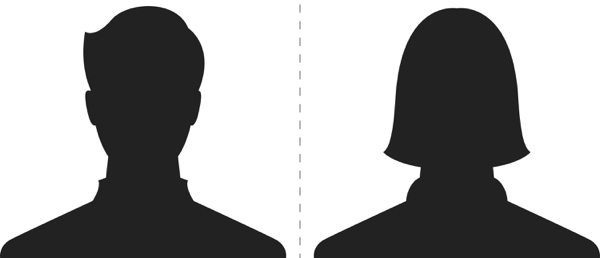 One size fits all may get the job done for workout clothes but not so much for your target audience. There are likely several groups you are trying to reach, and even within a single group there are different concerns and interests depending on where they are positioned in the sales process.
We call the groups you're trying to reach Personas, and each persona could be at one of four stages in your sales funnel. Let's look at how these all fit together and how you can use this information to generate more and better sales leads online.
What Are Personas … And Why Do You Need Them?
If you are a CPA, your ideal clients might include individuals, businesses, non-profits — maybe even faith-based organizations like churches or some private schools. The services you actually perform for any of these groups might be essentially the same from an accounting perspective. However, the way each group thinks about what it needs from you — and even the language they use to describe it — will likely be very different. Just like it's always good to know a little bit of the local language when you travel abroad, it's critical that you "speak the language" of each target audience to get found online, communicate effectively, build trust and make the sale. And the way you figure out the language is by crafting personas.
Buyer personas are fictional, generalized representations of your ideal customers. You probably have some picture in your head about what that ideal customer looks like. The real key to growing the number of high quality leads you generate is actually to put pen to paper and come up with a description of that persona. Within that description you'll talk about their needs and concerns; you'll even name them and include a photo you can visualize when you think about them. "Owen Owner" brings to mind someone entirely different than "Maggie Marketer" doesn't it?
Ideally, these buyer personas will be based not only on your personal insight but also on market research and conversations with current customers. Every business will have one or two personas; some might have 20 or more.
And let's not forget to include negative buyer personas. These are groups you know you do NOT want to attract. Every business has these groups, too, and it is just as important not to attract these sources as it is to attract your ideal customers.
The Buying Process Matters, Too
Not everyone who comes to your website is ready to buy … and that's ok. Generating sales is a process and once you have buyer personas in hand you can generate content for each one focusing on every stage of the buyer's journey: attract, convert, close and delight. That's right. The process doesn't end once you've made a sale. It goes something like this:
Strangers will find you online by referral or via search.
These Visitors will read your blog; maybe follow you on social media. They'll see your calls to action, and they'll submit your forms.
When that happens they become Leads and begin receiving email messages designed to tell them more about how your product or service solves their problem. They'll click on links in the emails or pick up the phone and call.

And then they buy.

Customers will continue to receive valuable content and you'll be able to up-sell them. Your superior product or service and valuable content will eventually make a customer an Evangelist, someone who will sing your praises to anyone who will listen. And those people have likely never heard of you until now. They are Strangers … but not for long!
Not Easy But Worth The Effort
Yes, creating buyer personas takes a fair amount of effort; so does creating all the content. This is a critical piece of the inbound methodology, though. When you do it right everything builds exponentially over time — visitors, leads, customers — all of it. The longer you do this, the bigger it builds. So get started today!
About Deborah Young
Deborah is a reformed tennis bum and inbound marketing strategist whose main professional purpose is to support local business owners, experts and entrepreneurs by helping them understand the impact and importance of online marketing. She is one happy camper when she can help clients be more visible on the Internet, increase their own customer base and become more profitable. How can she help you?
Topics: Lead Generation