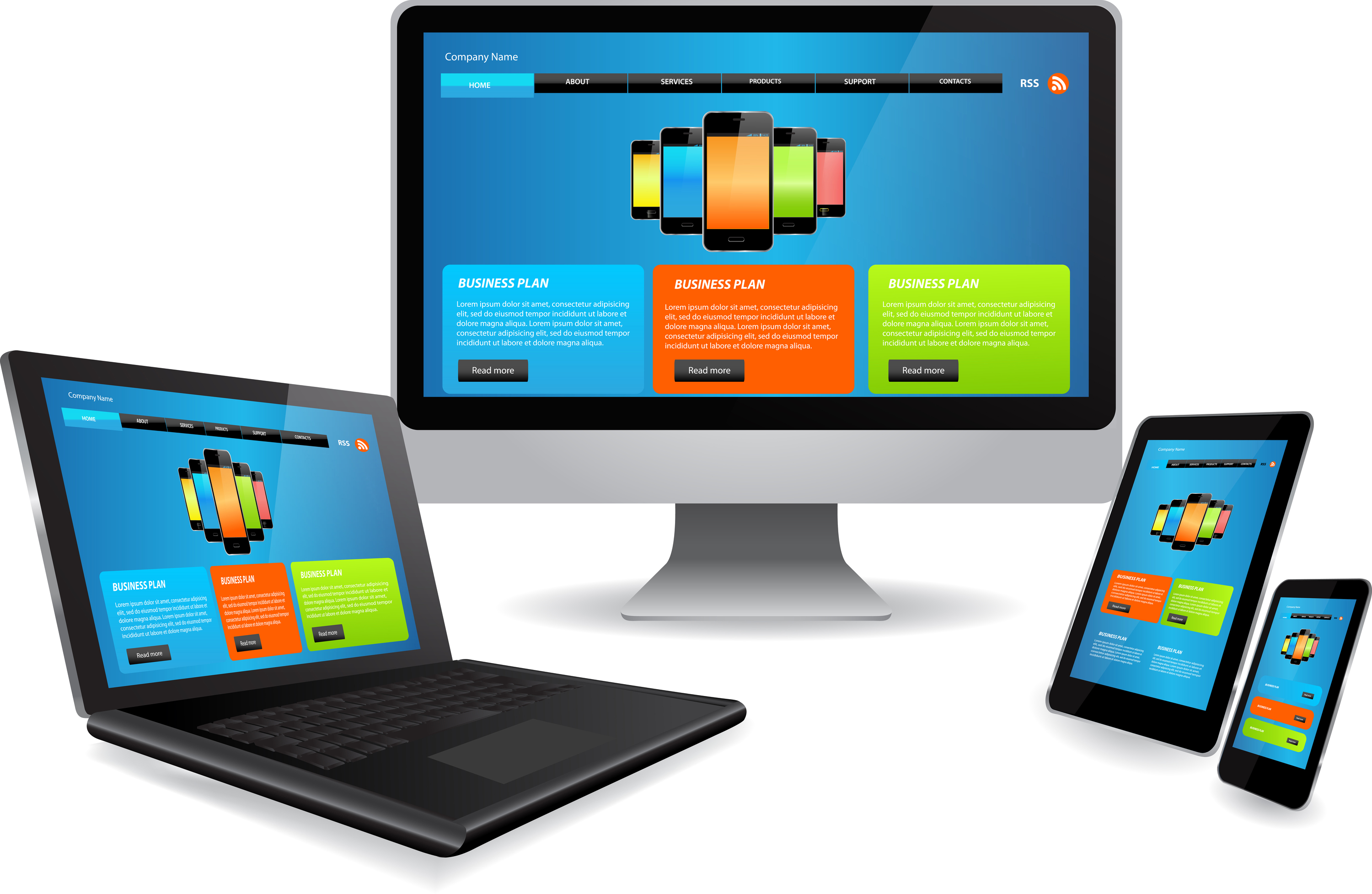 If you haven't taken advantage of responsive web design services to convert your traditional web site to one using a more mobile friendly format — maybe it's time to take the plunge. Why should you spend effort and budget revamping your perfectly good website? Let us count the ways ... but first maybe we should define what we mean.
In simplest terms a responsive web design (RWD) allows your website to "take the shape" of whatever device it's being viewed on. Web pages dynamically reformat based on whether they are being displayed on a phone, a tablet or a desktop computer — and whether they're being displayed in vertical or landscape mode. For your visitors that means that no matter what device they're using they will have the best possible experience when visiting your site.
Google Loves Responsive Web Design
If the 800-pound gorilla of search loves your site, you'll find your content showing up much more frequently — and much higher up — in SERPs (search engine results pages). There's your SEO value — but why does Google love it so much?
It's easier for Google to index because all your content can be housed on a single URL. No more separate URLs for your desktop and mobile content, which also makes it easier for users to interact with, share, and link to your site. Easier for Google, better for the user. In Google's eyes that's the best of all possible worlds.
Did We Mention One URL?
Let's talk a little more about that one-website-to-rule-them-all thing. Google loves it. Check, but maybe you need more reasons to make the switch to RWD.
It's easier to build authority for your website. It's challenging enough trying to build SEO authority for one website. It's double the trouble when you have a separate URL for your mobile site. In the eyes of all the search engines, that mobile site is a completely separate entity — and you must build its authority completely separately from your main website.
A more cohesive social strategy. Not only is it easier to build SEO authority for a single URL, it's also easier to promote a single website via social media. And now that mobile devices are used more than desktops you're also creating the best possible user experience for your visitors.
A Website People Want to Explore
Let's talk about bounce rates (the percentage of visitors who immediately leave your site without looking at any other pages on your site). Sometimes this is a problem with mobile sites because the information there is usually much more abbreviated than what's on your main website — and it just looks very different than your main site.
All this means that visitors will often not find mobile websites very appealing or interesting and that can translate into a quick exit ... and higher bounce rates. And you just don't want to go to high-bounce-rate land with your website.
A Website People Love to Explore
Do people share the content on your website with their friends and colleagues? If you have a separate mobile URL and your main site isn't based on responsive web design, you may have a problem. What happens when one person shares a page on your site using the main URL but the recipient is viewing the link from their phone? It could be ugly ... literally and figuratively. And either way, an ugly website just isn't desireable.
It's a Mobile World Now
Now that more people surf the web via mobile devices than desktops, one of your big challenges will be to present the content they want, when they want it and where they want it. So, do yourself a favor. Find a good provider of responsive web design services and make the switch to RWD to put your best online foot forward no matter where people are finding you.
About Deborah Young
Deborah is a reformed tennis bum and inbound marketing strategist whose main professional purpose is to support local business owners, experts and entrepreneurs by helping them understand the impact and importance of online marketing. She is one happy camper when she can help clients be more visible on the Internet, increase their own customer base and become more profitable. How can she help you?
Topics: Website Optimization