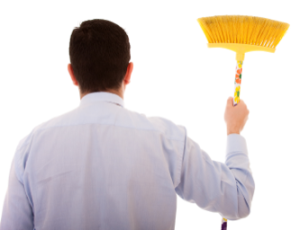 Have you ever looked up information about a business online (like what days/hours a restaurant is open, for instance), made plans based on that information and arrived at the scene only to discover they're closed because their hours of operation have changed but weren't updated on their local business listing? Or maybe you've looked up a business address and found more than one address for a business that only has one location? Which one is correct? Oh, and when you call the number in their directory listing, it's no longer in service.
Maybe this is a slightly exaggerated scenario, but the fact of the matter is that many businesses simply fail to do the maintenance required to ensure their online information is not only correct but consistent across the plethora of online sources and directories in which they may be listed. Why is this important?
1. It's confusing and frustrating for potential customers.
2. It's bad for your online presence.
If you skimp on local search optimization, you'll miss out on sales -- and Google won't like you much either because they want to verify the information they have about your business with other online sources.
One of the services we perform for virtually every new client is to check for the consistency of their information among online directories where they are already listed. It's important that these three pieces of information are identical across all your company's online listings:
Name
Address
Phone Number
So, take some time now to look at your online business information. If you find discrepancies, update your listing or claim and then correct any listings you've failed to claim in the past. This one small step will go a long way toward resolving the issue and making potential customers - and Google - happy with your business.
P.S. If you're looking for a little help, our strategic marketing consulting is designed to show you the online marketing strategies that help keep the customers you have while generating more and better leads. That process begins when we improve search engine ranking, devise the best social media campaigns, develop your app or put other mobile online marketing strategies to work for your business.